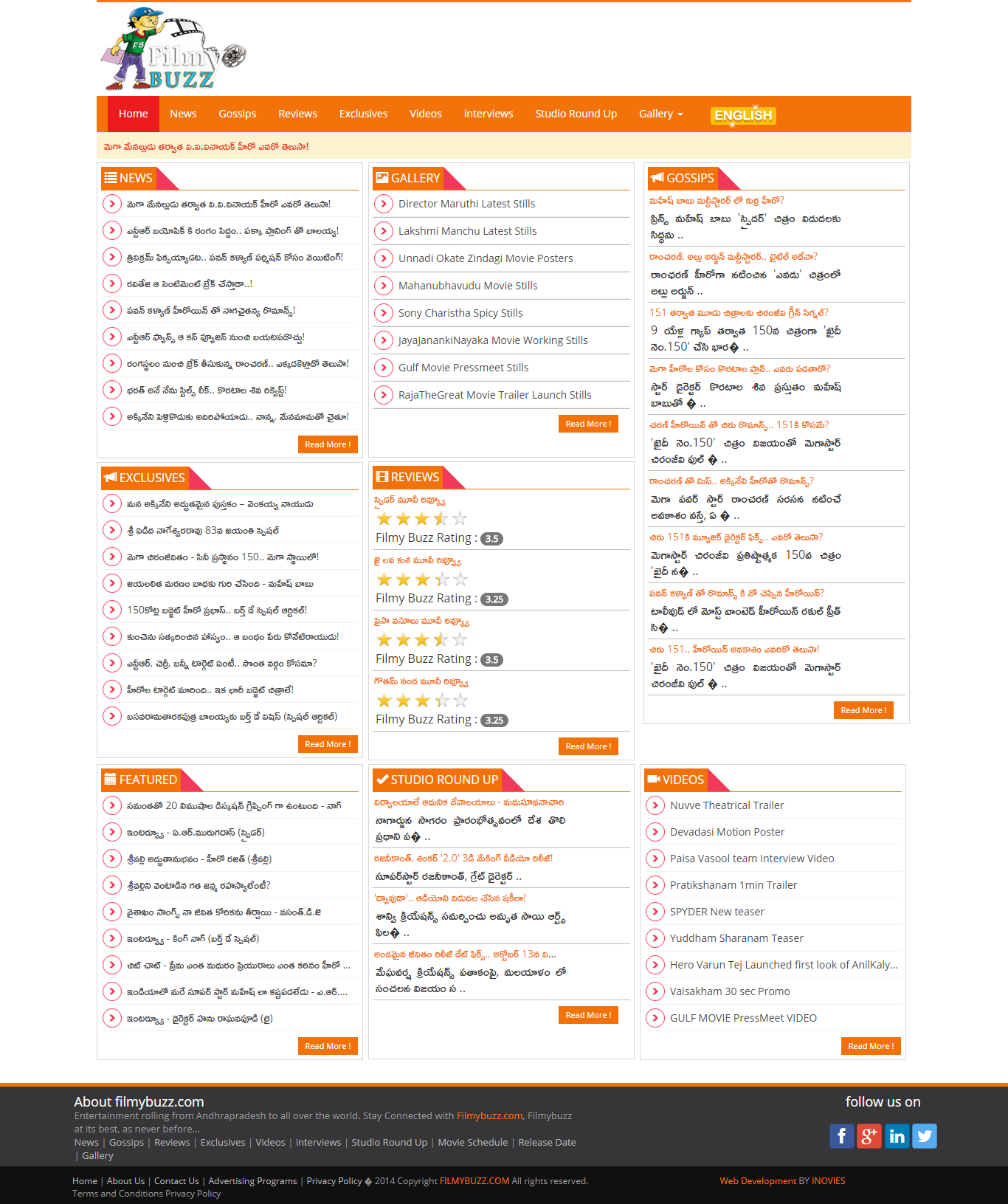 The Brief
filmybuzz is a Telugu People News site that aggregates headlines & detailed Andhra Pradesh news from various Sources. Our quality resources includes leading news print, broadcasting and internet media that aims at offering our readers personalized and variety of perspectives to choose from.
On filmybuzz we offer Tollywood Entertainment, Ap News Roundup, Lifestyle, Astrology, and Telugu Ruchulu. You can choose News subject tailored to your unique interests and can read complete News by clicking the headline content.
RSS Feeds: Subscribe & get updates on latest News. Share RSS News feeds and content across the Internet.