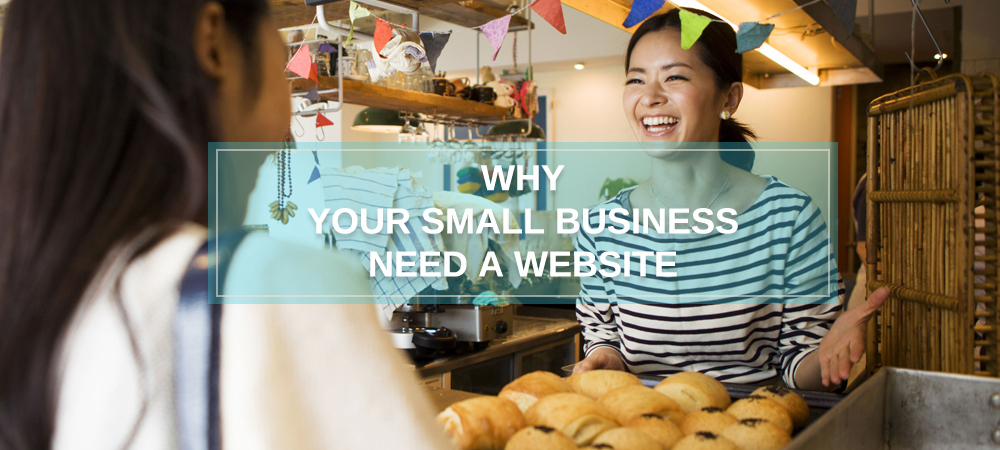 Should your small business have a website? Yes!
Many small businesses are still not using the internet to conduct business. In fact, 46 percent of U.S. small businesses still don't have a website for their company, according to a survey by research firm Clutch.
These days building a business website or ecommerce store is easier than ever: it doesn't cost much money, you don't have to know how to code or design, your online store is not restricted to business hours, and it's one of the best means of free advertising.
Having a small business website isn't just about selling your goods and services — it's also about providing something of value to potential customers.
The first reason why your company needs a website, even if your business has five employees or less, is because that's where so many of your potential customers are for so much of the time.

A business website gives your business legitimacy.
People expect businesses to have their own websites, just as they used to expect businesses to have a real physical business address.
Not having a business website raises questions in customers eyes. Are you a technological luddite? Just still haven't gotten around to it? Or such a shoestring startup that you can't even afford to do this? All things you don't want people thinking about your business!
A business website gives you another marketing channel.
Having a business website gives you an automatic internet presence. Think of it as an online billboard. Instantly you have another chance to introduce people to your products and services and another way for people to find you. (Of course, how many eyes your billboard attracts will depend on your conscious marketing efforts to get people's attention, such as Search Engine Optimization, blogging, using social media, and online advertising.)
A WEBSITE SAVES YOU TIME
Providing information to your customers takes time, whether it's on the phone, face-to-face, in a brochure, or in emails. With an online catalogue you can provide lots of information about your products and services. Once your website is up and running, it is available to your customers indefinitely, saving you time. And what is time? Time is money!